Cover Your Tracks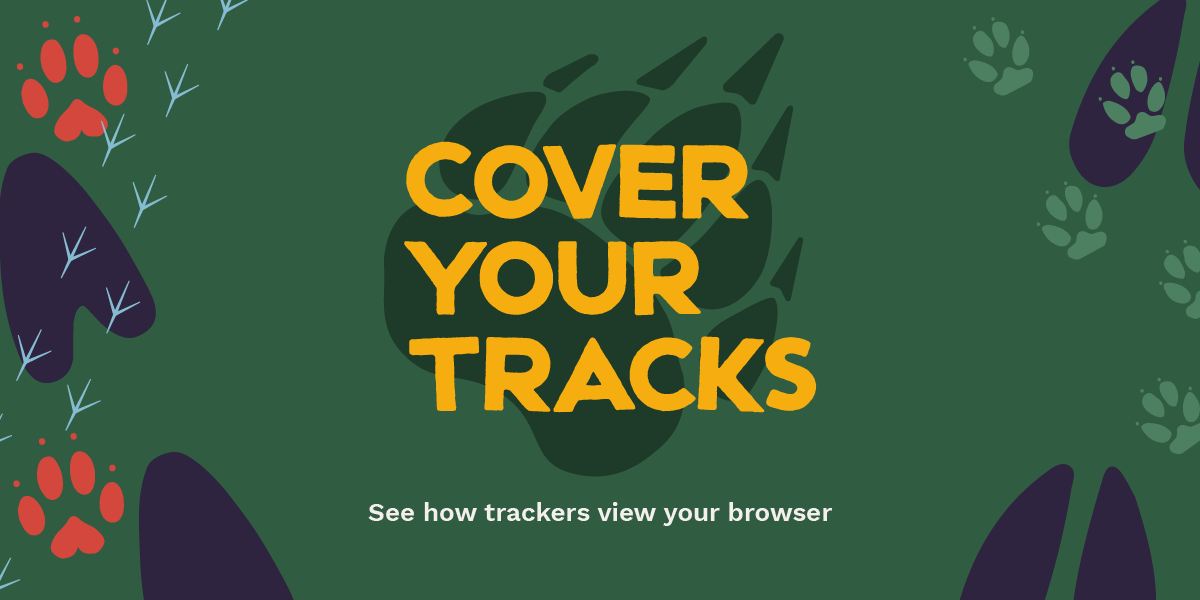 Cover Your Tracks is a tool to identify your web browser's most unique characteristics, and a research project examining online trackers and testing the efficacy of privacy add-ons. It was previously known as Panopticlick, and launched back in 2010. I was tasked with refreshing the site for its ten year anniversary, updating the styling and also overhauling the language to make a complicated technical process easier to understand.
Though straightforward (simply press and button and get results), Panopticlick's original design assumed advanced familiarity with digital fingerprinting. It produced a list of what tracking scripts "see" when they scan your browser, but provided little information as to how seemingly insignificant factors (such as your screen resolution) could be used in tandem with other data to monitor your online activity.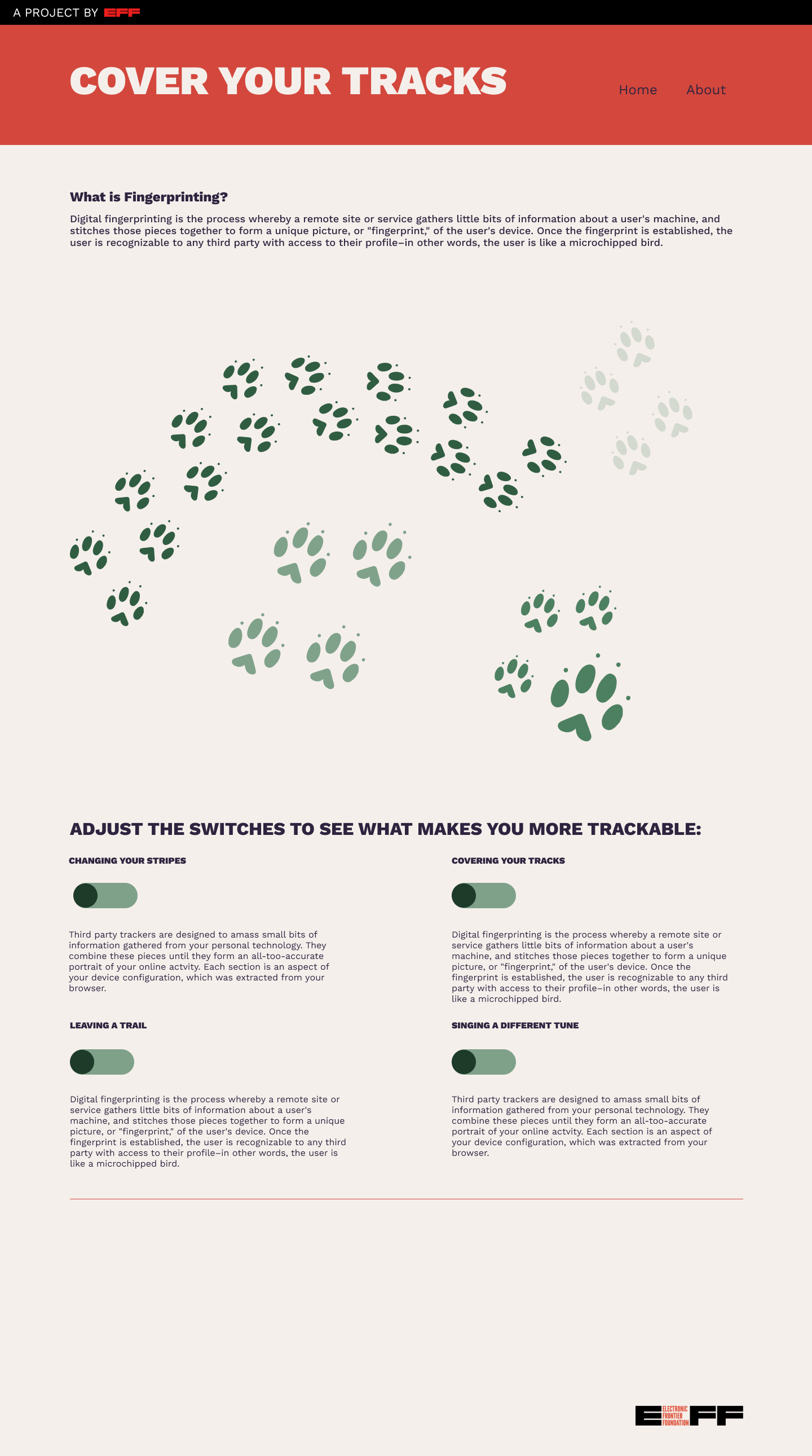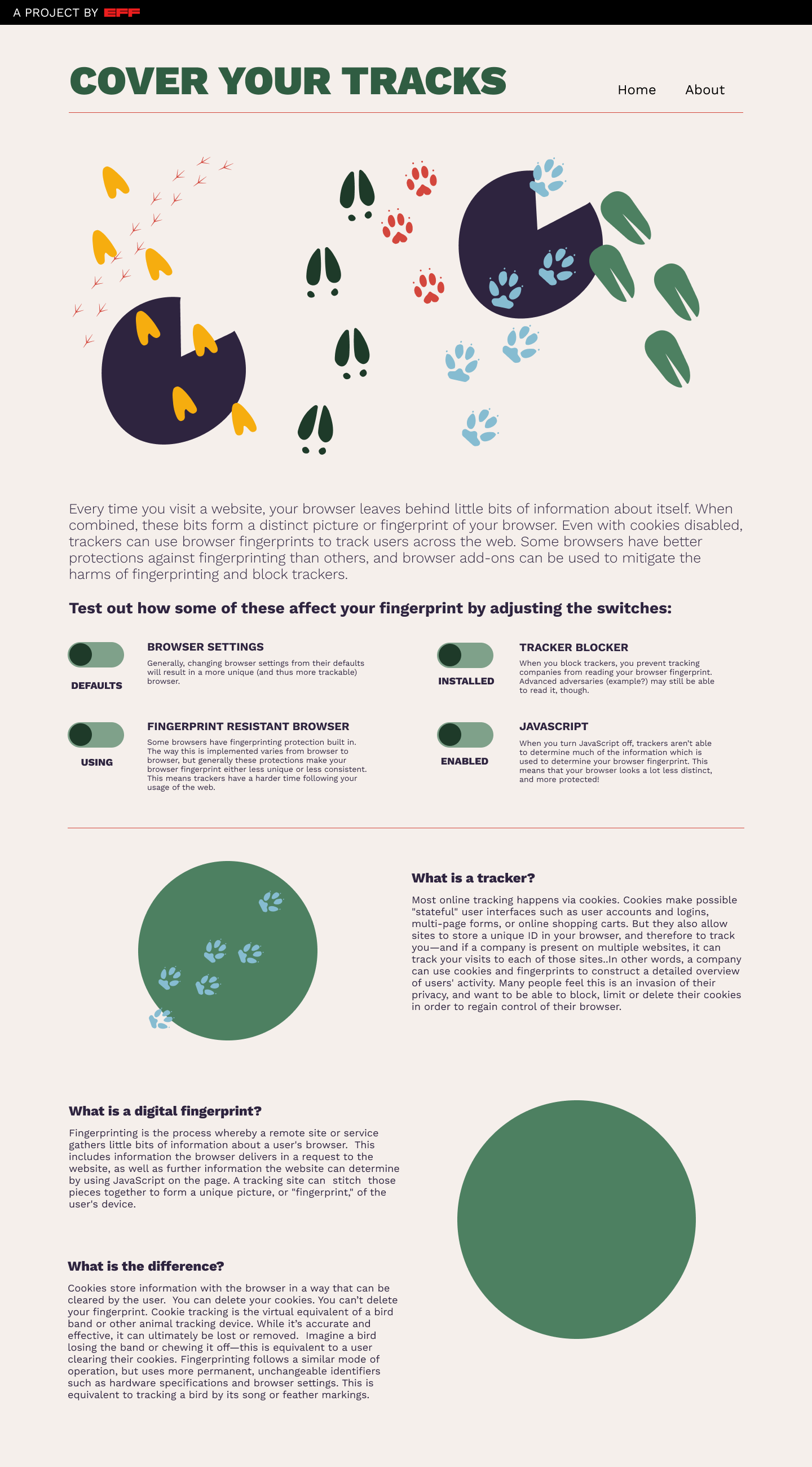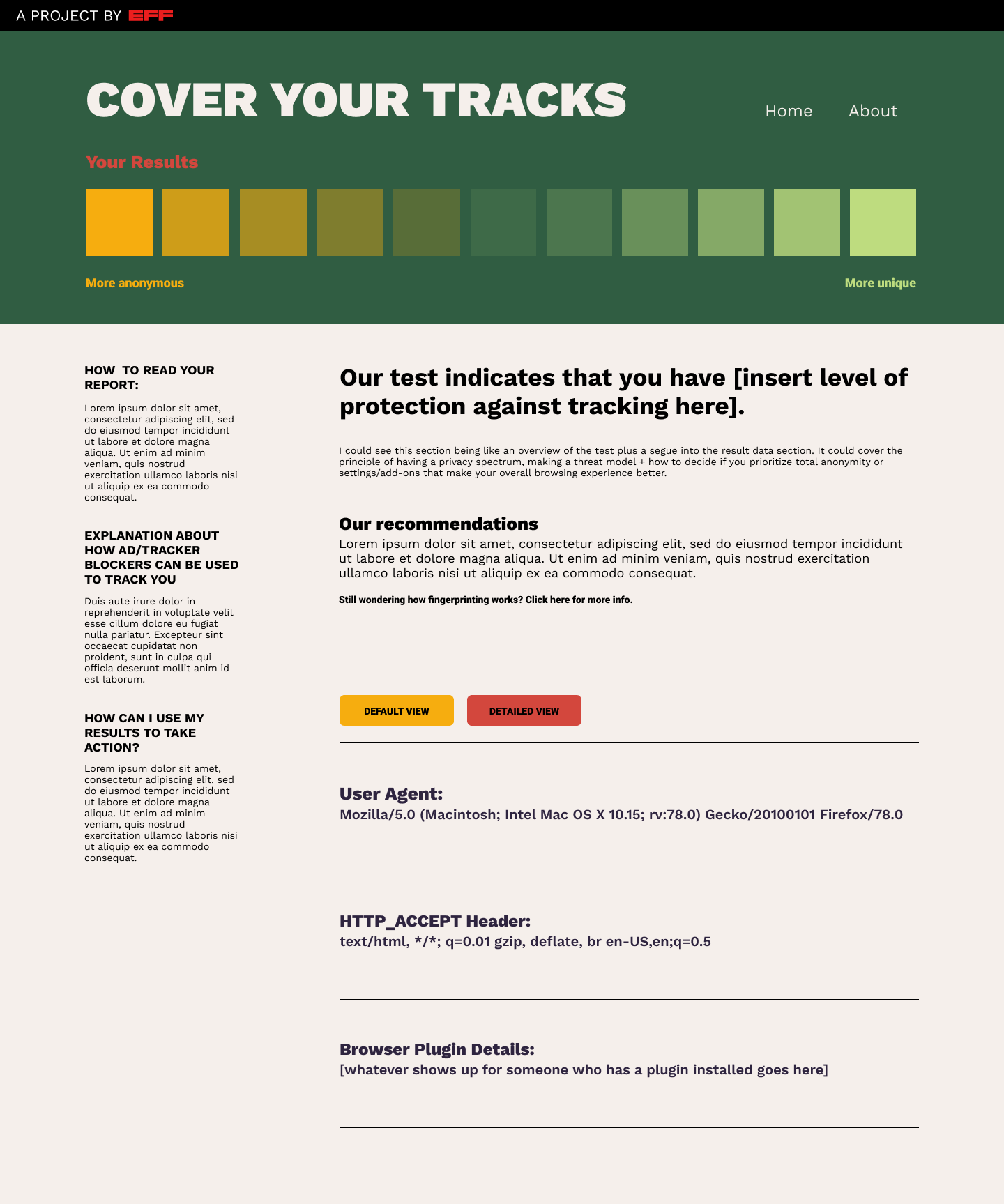 Although we received a positive response when Cover Your Tracks launched, I personally feel there are still some aspects that could use a polish. I never did have time to go back and add more illustrations and diagrams, so there is little to break up the huge chunks of text. We were about halfway through the project when the first chaotic months of COVID lockdown occurred, and while EFF adjusted to remote work quite well, figuring out how to convey such a complex subject without the benefit of in-person interaction was challenging. I couldn't just walk over to my colleagues with a question, nor could I observe people going through the site in real time for UX testing.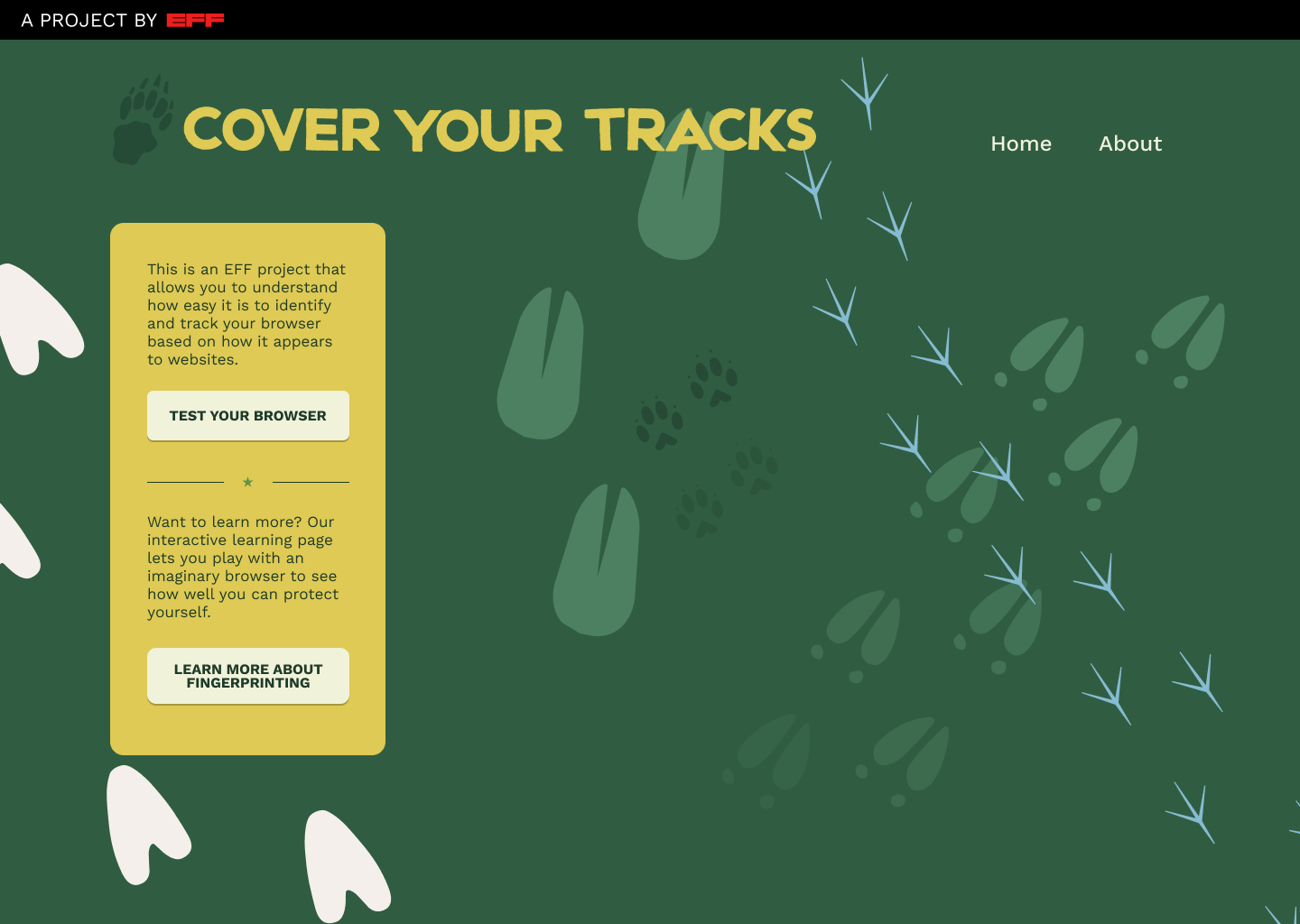 Overall I think that we dramatically improved the language of the site, making it far more clear when it had been very opaque. I oversaw the addition of content that sought to bridge this gap, as well as general opsec guidance a la guides to installing ad blockers, anonymous browsing, and hardening privacy settings. I wrote a great deal of this new copy and then worked through further revisions with an engineer (for technical accuracy) and an activist (for approachability). The paw print motif and mossy green color scheme are still cute, too.