Who Has Your Face?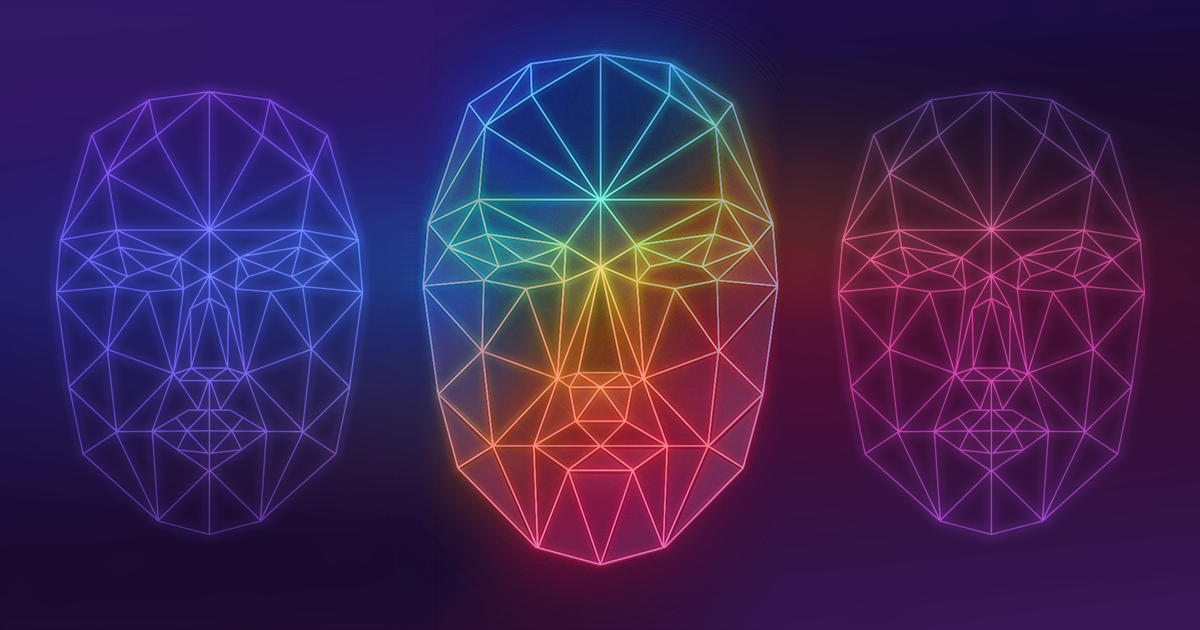 Who Has Your Face? is a collaboration between EFF and the Center on Privacy & Technology at Georgetown Law. Through a series of questions, the site determines if a user's driver's license photo has been added to state-run facial recognition databases.
The two primary goals of the site were to guide visitors through a large and confusing data set, and highlight just how often biometric data, obtained without consent or knoweldge, has become a condition of obtaining necessary government documents.
We settled on a questionnaire format early on, as it allowed for interactivity as well as the policy variation from state to state. For example, in Arizona, the Maricopa County sheriff's office has access to the entire Arizona Department of Transportation database and their own home-brewed facial recognition system. But in New York, the state DMV does "not permit any local, state or federal police department or government agency, including ICE, to access its photo database for facial recognition purposes." However, the New York DMV shares data with New Jersey, Connecticuit, and Maryland's DMVs–and Maryland is one of the few states (as of March 2020) whose DMV facial recognition database is directly accessible by the FBI. And it's not just driver's licenses: DHS and the FBI can access The U.S. Department of State's database of passport and visa photos, while TSA Pre automatically adds member photos to a DHS-run database. The grim reality is that even with state-level facial recognition bans, there are many ways for state and federal government agencies to get your photo.
For the look of the site, I wanted it to feel omnimous, but not dark, and explored several directions before settling on the glowing rainbow found on the final site.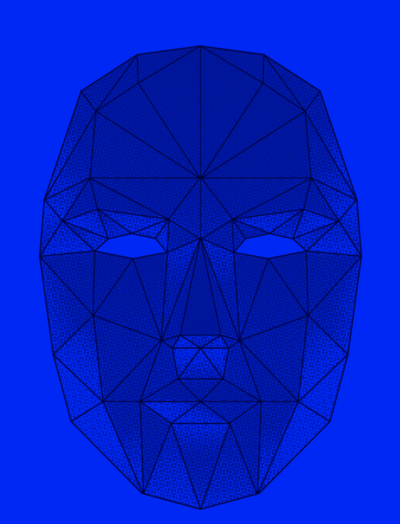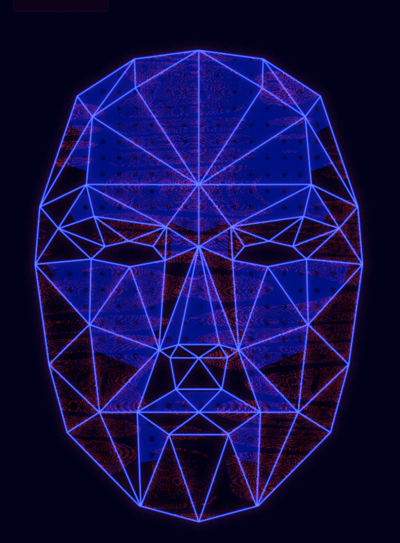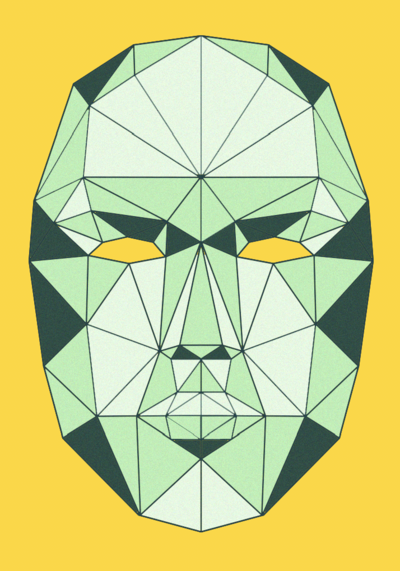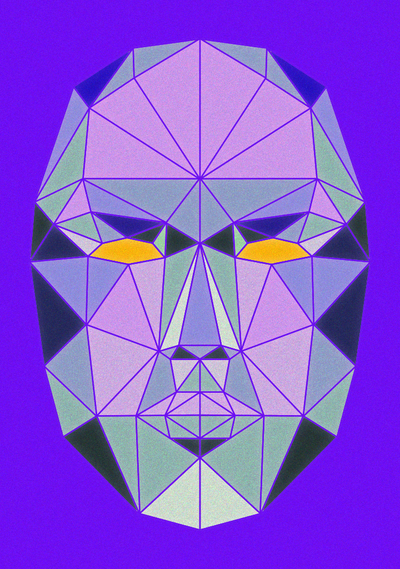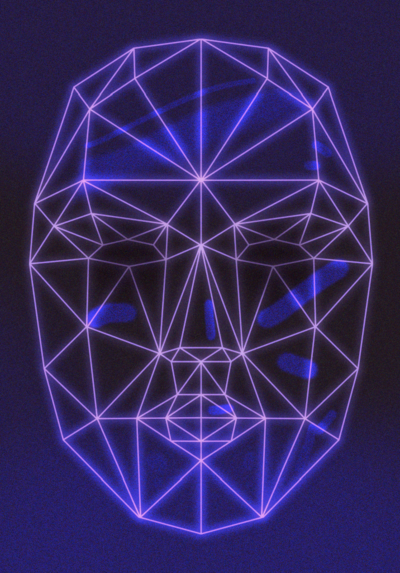 Thanks to a clever bit of code from our developer, the sliding "puzzle" animation worked flawlessly, progressing from scrambled annonymity to a recognizable face as one moves through the questions.